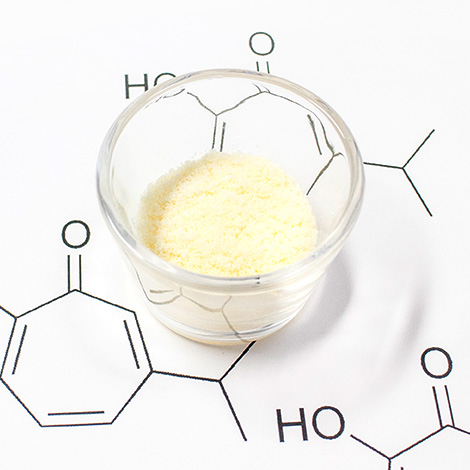 other products 01

Hinokitiol
Natural Hinokitiol (HT-SF)

Our Natural hinokitiol is extracted from Aomori Hiba essential oil. It has excellent antibacterial, anti inflammatory and cell stimulating effects, which makes Hinokitiol a popular componet in cosmetic raw materials, antibacterial agents and food additives.

Synthetic Hinokitiol (S-HT)

The raw material originates from China, but the final refining process is carried out in Japan and is classified as passing the domestic standard (exogenous Ⅱ).

γ Hinokitiol derived from Western Red Cedar (Natural)

This γ hinokitiol is derived from Western red cedar and refined. The pricing is more affordable compared to Hinokitiol derived from Aomori Hiba.
other products 02

Moroccan Argan oil

This 100% Argan oil is imported directly from Morocco extracted from only the nut of the Argan Tree. The trees and nuts are grown in a completely pesticide free environment to avoid any contaminants to the product. Our Moroccan Argan Oil all falls under the organic certification organization ECOCERT, meaning that you can use it with confidence. The Argan oil we deal with is the highest quality triple extra virgin oil which does not easily oxidize. The oil is also free of acidity (*) 0.1 - 0.5%.

(*) The value of the degree of oxidation on the oil. The lower the value, the less oxidized the oil is.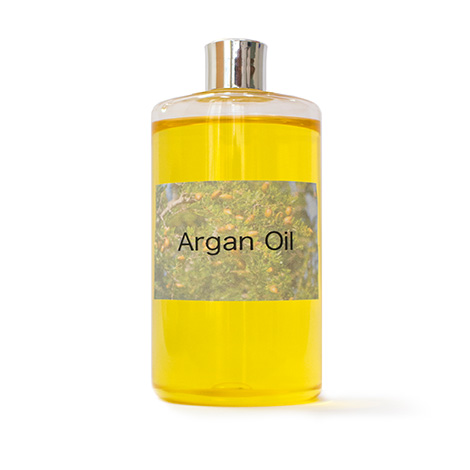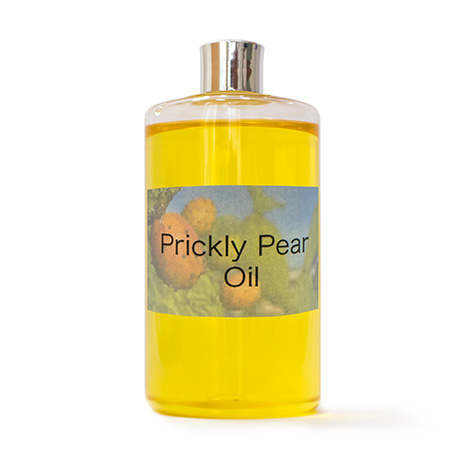 other products 03

Moroccan Prickly Pear Cactus Seed Oil

Moroccan Prickly Pear Cactus Seed Oil is 100% natural, extra virgin oil extracted from a southern Moroccan prickly pear cactus species that is well suited for growing as a crop. The oil is prized for its high linoleic acid content which can make up about 55% to 65% of the oil content.
The oil is obtained by naturally sun-drying the fruits and then separating the seeds from the pulp by hand. The seeds are then cold pressed to extract the oil. The resulting oil has extraordinary vitamin E levels (1,000 mg / kg) as well as the essential fatty acid omega 6 (mainly linoleic acid).
These properties means that Moroccan Prickly Pear Cactus seed oil has become a high quality natural anti-aging agent in the beauty world.
other products 04

100% Natural Rose Water from Bulgaria

The scent of the world's finest roses is cultivated in the area called the "valley of roses" in Bulgaria. Cultivated pesticide free with a morning harvest schedule, this rose water is full of the scent of the damask rose from the Bulgarian valley of roses.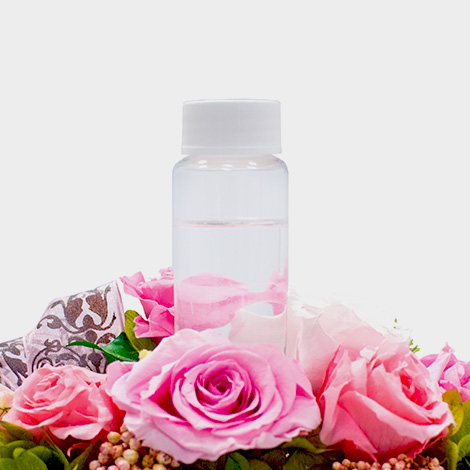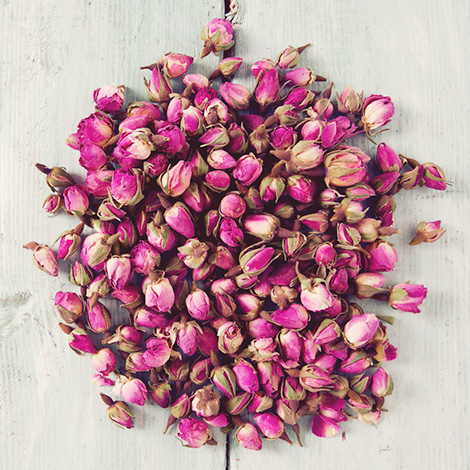 other products 05

Bulgarian Dried Rose Buds

These dried rose buds carry the scent of the world's finest roses from the valley of roses in Bulgaria. The most common uses for these fragrant buds are for brewing a rose infused tea or making potpourri.
other products 06

Aspen Pellet

Our Aspen pellets are composed of 100% natural compressed poplar pellets with deodorant and antibacterial properties. It is safe without any additives. It can be directly used as a litter for pets such as cats.

This item is no longer available.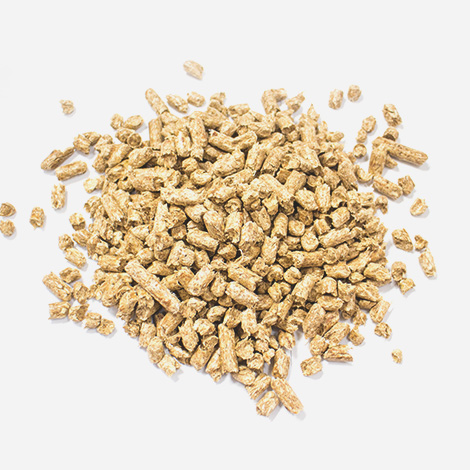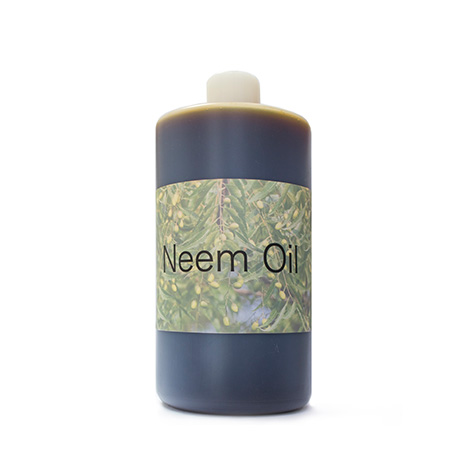 other products 07

Neem oil

Neem oil is extracted from the seeds of the Neem plant from India and is an effective detterent for pests while remaining harmless to humans and agricultural crops. These properties make it commonly used as a component in pest control products.
other products 08

Sterilizing Detergent "Jokin Mate"

Jokin Mate is an all natural detergent that separates grime and dirt from surfaces using the power of oxygen. Surfaces cleaned with the Jokin Mate solution are also sterilized in the process, making this detergent perfect for the medical and food industries. Jokin Mate solution is able to remove stains, oils and fats (grease, animal, vegetable and mineral oils) as well as proteins (blood stains), fungal stains (mildew) and bacterial contamination etc.
The main components of the Jokin Mate formula are carbonate, percarbonate, gluconate, organic chelating agents, vegetable deodorant capsules, and natural fatty acids (nonionic surfactant) extracted from palms. Jokin Mate is safe for humans and the environment as it does not use or contain surfactants ABS, LAS, AOS etc. which are considered highly toxic. Jokin Mate also acts as a deterrent for surfaces to become dirty and does not lather excessively, meaning that water use is conserved. The leftover Jokin Mate solution left after primary cleaning can also be used again to clean the floors and drains, where the oxidation power will peel the grime from surfaces such as tiles and pipes.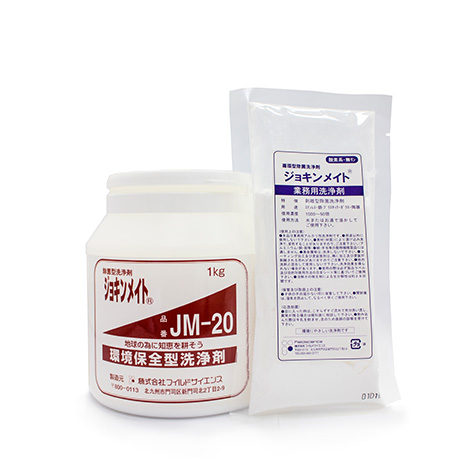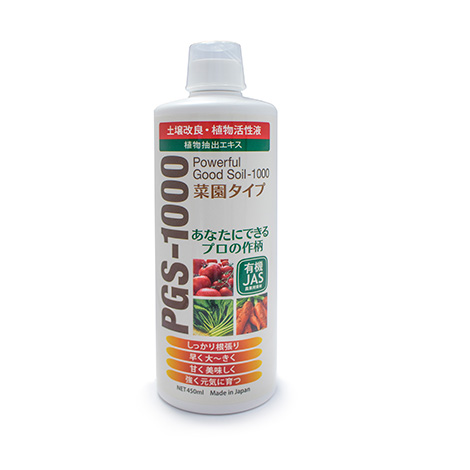 other products 09

PGS-1000

"PGS-1000" developed as a byproduct Material of organic pesticide. It was found that PGS-1000 had the effect of simulating plant growth with its combination of plant extracts. The solution made harvests earlier, prolonged and larger in yields for vegetables. The plants were also free of any problems and diseases. PGS-1000 was later certified Organic by the JAS (Japanese Agricultural Standard) due to its stellar performance.
other products 10

Plant Based Disinfectant/Deodorant Solution PCK

PCK is a solution developed to have bactericidal, deodorant and antifungal (in water and plants) properties. It is composed of a blend of 35 different kinds of essential oils and plant waters (Hydrodrop). In a human environment, PCK dissipates the bad odors associated with ammonia, hydrogen sulfide, trimethylamine, formaldehyde and other volatile substances while at the same time powerfully removing and suppressing the proliferation of bacteria, mold, mites, bacteria and fungi.
PCK can be used with upmost confidence as it is completely plant based and laboratory tested for safety. Since PCK does not contain chemicals such as chlorine, there is not adverse effects on health due to residue that may remain on the body. It is also thought that the fragrances of the trees used are able to stimulate the parasympathetic nerve which adds a natural healing, immunity and concentration property to PCK.